England is a country rich in history, culture, and natural beauty, making it a top destination for travelers from all around the world. From ancient castles to bustling cities, picturesque countryside to stunning coastal towns, England offers a diverse range of experiences for every type of traveler.
One of the most captivating aspects of England is its historical landmarks. With a legacy that spans thousands of years, the country is home to renowned sites such as the iconic Stonehenge, a mysterious and ancient stone circle that continues to intrigue visitors. The majestic Tower of London, a historic castle complex on the banks of the River Thames, is another top attraction, known for its imposing architecture and its storied past as a royal palace, prison, and treasury.
For those seeking a cultural experience, England's cities are a treasure trove of art, music, and theater. London, the capital city, is a vibrant cosmopolitan hub where art galleries, world-class museums, and iconic theatres like the West End offer a feast for the senses. Manchester, known for its dynamic music scene and thriving creative arts community, is also worth exploring for those seeking an alternative cultural experience.
Nature enthusiasts will be delighted by England's stunning countryside and coastline. The picturesque Lake District, with its serene lakes, mountains, and charming villages, is a must-visit for hikers and nature lovers. The Cotswolds, dotted with picturesque towns and rolling hills, offers a tranquil retreat for those seeking a slower pace of life. On the other hand, the rugged coastline of Cornwall, with its dramatic cliffs, sandy beaches, and charming fishing villages, is perfect for those looking to unwind by the sea.
Whether you're a history buff, culture enthusiast, or nature lover, England has something for everyone. Its diverse and captivating destinations make it a top choice for travelers looking to explore and immerse themselves in a rich tapestry of experiences. So, pack your bags and get ready to embark on a memorable journey through the best places to visit in England.
Stonehenge (famous prehistoric monument in Wiltshire, shrouded in mystery and archaeological intrigue)
Built over 4,000 years ago, Stonehenge stands as one of the world's most iconic and enigmatic prehistoric monuments. Located in the scenic county of Wiltshire, England, this ancient stone circle continues to captivate visitors from around the globe.
Stepping foot onto the vast open plain where Stonehenge resides, you can't help but feel a sense of awe and wonder. The towering stones, some weighing up to 25 tons, form a unique and intriguing structure that has puzzled archaeologists for centuries. How were these massive stones transported from miles away? What purpose did Stonehenge serve to its builders? These questions and more surround this remarkable site, adding to its allure.
As you explore Stonehenge, you'll notice that the arrangement of the stones is purposeful and meticulously designed. The outer circle consists of massive sarsen stones, each standing around 13 feet high. These are paired with horizontal lintels, creating an iconic architectural feat. Inside this outer circle, a horseshoe-shaped arrangement of smaller blue stones completes the inner sanctum of Stonehenge.
While the purpose of Stonehenge remains a subject of debate, many theories suggest it was an ancient burial ground, a religious site, or even an astronomical observatory. Regardless of the true intention, standing amidst these monumental stones is a humbling experience that connects us to our ancestors and their mysterious beliefs.
Visiting Stonehenge allows you to immerse yourself in its rich history. You can wander through the Neolithic houses on display, which recreate life as it would have been during Stonehenge's construction. Engage with archaeologists on-site, who are continually uncovering new insights into the monument's past. Learn about the rituals and ceremonies that may have taken place here thousands of years ago, and marvel at the craftsmanship of the ancient Britons.
As the sun sets over the Salisbury Plain, Stonehenge takes on a mystical aura. Special access tours and summer solstice gatherings allow visitors to witness the alignment of the stones with the rising or setting sun, creating an experience of profound spiritual significance.
Stonehenge is more than just a collection of rocks; it is a testament to human ingenuity, perseverance, and the enduring power of ancient civilizations. Whether you are a history buff, an archaeology enthusiast, or simply seeking a captivating destination, a visit to Stonehenge promises an unforgettable journey into the past.
Bath (a UNESCO World Heritage city renowned for its Roman-built baths and Georgian architecture)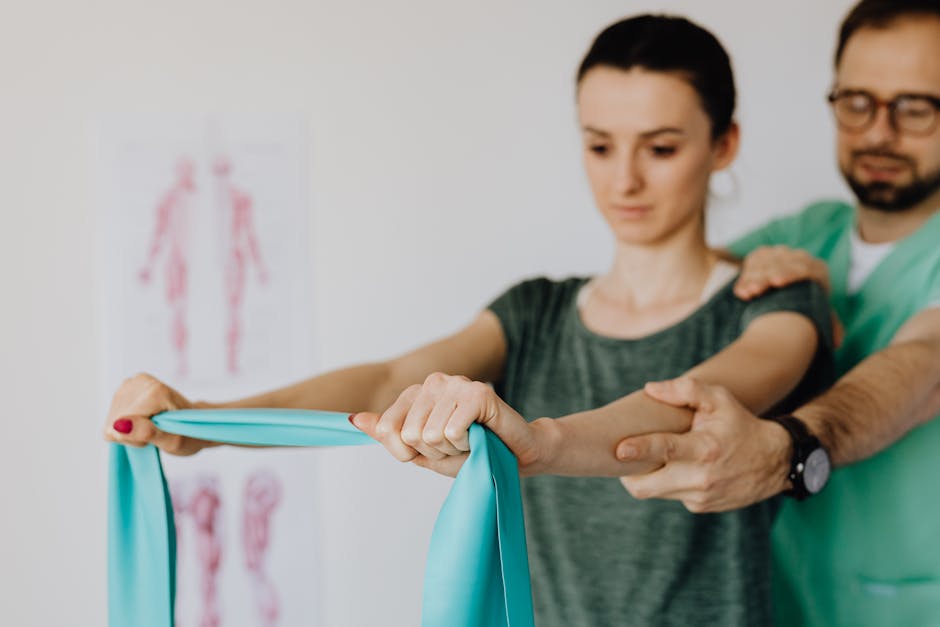 Nestled in the picturesque countryside of Somerset, the vibrant city of Bath is a must-visit destination for history enthusiasts and architecture lovers alike. With its well-preserved Roman-built baths and stunning Georgian architecture, Bath offers a captivating glimpse into the rich history of England.
At the heart of Bath lies the famous Roman Baths, one of the best-preserved ancient Roman spas in the world. As you explore this archaeological wonder, you'll be transported back in time to an era when the Romans indulged in the therapeutic waters of these baths. Marvel at the intricate architecture and grandeur of the Great Bath, and don't forget to taste the mineral-rich water from the ancient spring that still flows to this day.
After immersing yourself in history, take a leisurely stroll through the city's streets adorned with beautiful Georgian buildings. The Royal Crescent, a sweeping row of thirty terraced houses, is a testament to the elegance and style of Georgian architecture. Admire the symmetry of the crescent-shaped buildings and imagine the lavish lifestyles led by the city's aristocrats in the 18th century.
Bath Abbey, with its towering Gothic spires and stunning stained glass windows, is another architectural gem that shouldn't be missed. Step inside to soak in the serenity of this sacred space and discover the fascinating stories behind its construction.
Aside from its historical and architectural delights, Bath also boasts a vibrant cultural scene. Visit the Jane Austen Centre, dedicated to the celebrated English novelist who found inspiration in Bath's beauty. Immerse yourself in Austen's world and learn about her life and the influence of Bath on her writing.
For those seeking relaxation, Bath is renowned for its tranquil and rejuvenating spa experiences. Pamper yourself in one of the city's luxurious spas, where you can indulge in a range of treatments amidst the backdrop of Bath's elegant surroundings.
As you wander through the charming streets and immerse yourself in the history and beauty of Bath, you'll understand why this city has been designated a UNESCO World Heritage site. From the Roman Baths to the intricate Georgian architecture, Bath is a destination that truly encapsulates the essence of England's past while offering a delightful blend of culture, relaxation, and natural beauty.
Cambridge (home to one of the world's oldest and prestigious universities, with splendid architecture and picturesque river views)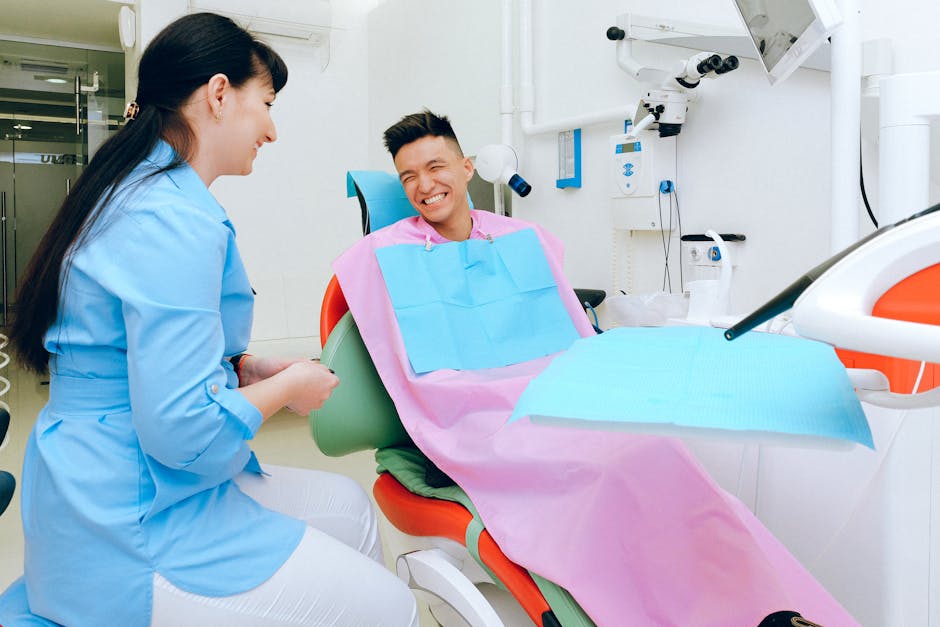 Cambridge, the quintessential university town, is a must-visit destination in England. With its rich history, renowned educational institutions, and stunning architecture, Cambridge offers visitors a glimpse into the country's illustrious past.
One of the main attractions in Cambridge is the esteemed University of Cambridge, which dates back to 1209 and is one of the oldest and most prestigious universities in the world. Taking a stroll through the university's grounds feels like stepping back in time, as you pass by elegant college buildings that have served as stomping grounds for some of the greatest minds in history.
The iconic King's College Chapel is a sight to behold, with its magnificent Gothic architecture and towering spires. Known for its stunning stained glass windows, the chapel is truly a masterpiece and is often considered one of the finest examples of medieval architecture in the country.
Punting on the River Cam is another popular activity in Cambridge. Glide along the calm waters as you admire the serene views of the colleges and bridges that line the riverbanks. It's a relaxing way to soak in the beauty of the city and enjoy a unique perspective of its historic landmarks.
In addition to its academic heritage, Cambridge boasts a lively arts and culture scene. The city is home to various museums, including the Fitzwilliam Museum, which houses an extensive collection of art and antiquities. For music enthusiasts, catching a performance at the Cambridge Corn Exchange or the ADC Theatre is a great way to experience the local talent and vibrant arts scene.
If you're a nature lover, don't miss out on a visit to the Cambridge University Botanic Garden. Spread across 40 acres, this peaceful oasis showcases a diverse range of plant species, as well as beautiful glasshouses that offer a glimpse into different climates from around the world.
Cambridge is also known for its charming market square, where you can explore a variety of stalls offering local produce, crafts, and delicious street food. Grab a coffee or indulge in some retail therapy as you soak up the bustling atmosphere and get a taste of the city's vibrant energy.
With its blend of academic heritage, stunning architecture, and picturesque river views, Cambridge is undoubtedly one of the best places to visit in England. Whether you're a history buff, nature enthusiast, or simply seeking a charming and vibrant city to explore, Cambridge has something to offer everyone.
Lake District (stunning national park in Northwest England, boasting breathtaking lakes, mountains, and charming villages)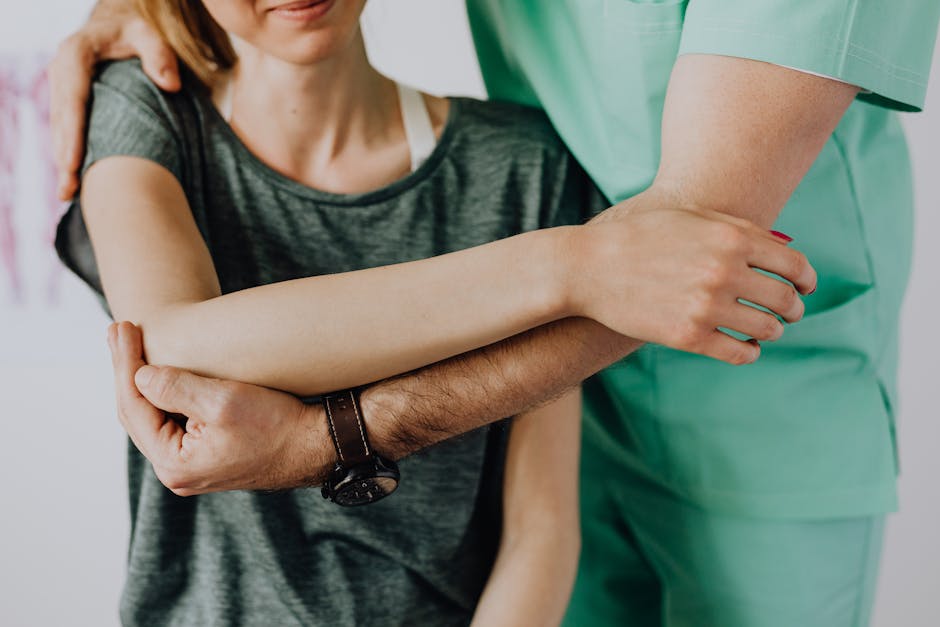 The Lake District, located in Northwest England, is a pristine national park that offers visitors a stunning blend of natural beauty, tranquility, and charming villages. Renowned for its breathtaking lakes, majestic mountains, and picturesque scenery, the Lake District is truly a must-visit destination for nature enthusiasts and outdoor adventurers.
One of the main draws of the Lake District is its awe-inspiring lakes, comprising of sixteen major bodies of water, including well-known gems such as Lake Windermere, Ullswater, and Derwentwater. These glistening waters not only provide a serene backdrop for the surrounding landscape but also offer a range of recreational activities, from peaceful boat trips and kayaking to thrilling watersports like jet-skiing and sailing.
For those who seek to immerse themselves in the unparalleled beauty of nature, the Lake District boasts a variety of incredible hiking trails. Whether you're a seasoned hiker or a beginner, there are trails suitable for every fitness level, showcasing panoramic views, cascading waterfalls, and ancient woodlands. Among the most popular trails are Scafell Pike, England's highest peak, and Catbells, a relatively easy but immensely rewarding hike that offers sweeping views of the surrounding lakes.
The Lake District is also dotted with enchanting villages, each with its own distinctive charm and character. Ambleside, situated at the head of Lake Windermere, is a bustling town with a vibrant arts scene, offering a perfect blend of outdoor activities, such as hiking and biking, and cultural experiences in its quaint galleries and theaters. Grasmere, known as the home of the renowned poet William Wordsworth, is a picturesque village that exudes tranquility and is famous for its delicious homemade gingerbread.
Aside from its natural wonders and delightful villages, the Lake District boasts a rich cultural heritage. Be sure to visit the region's historic houses, such as Dove Cottage, where William Wordsworth once lived, and Brantwood, the former home of famous art critic and social reformer John Ruskin. These historic landmarks offer a glimpse into the lives of influential figures and provide insight into the region's artistic and literary heritage.
In conclusion, the Lake District in England is a truly awe-inspiring destination that captivates visitors with its stunning landscapes, tranquil lakes, charming villages, and rich cultural heritage. Whether you're seeking outdoor adventures, serene relaxation, or cultural exploration, the Lake District has something to offer everyone. So pack your hiking boots, grab your camera, and prepare to be enchanted by the splendor of this remarkable national park.
Oxford (another prestigious university city, with gorgeous architecture, quaint streets, and intriguing history)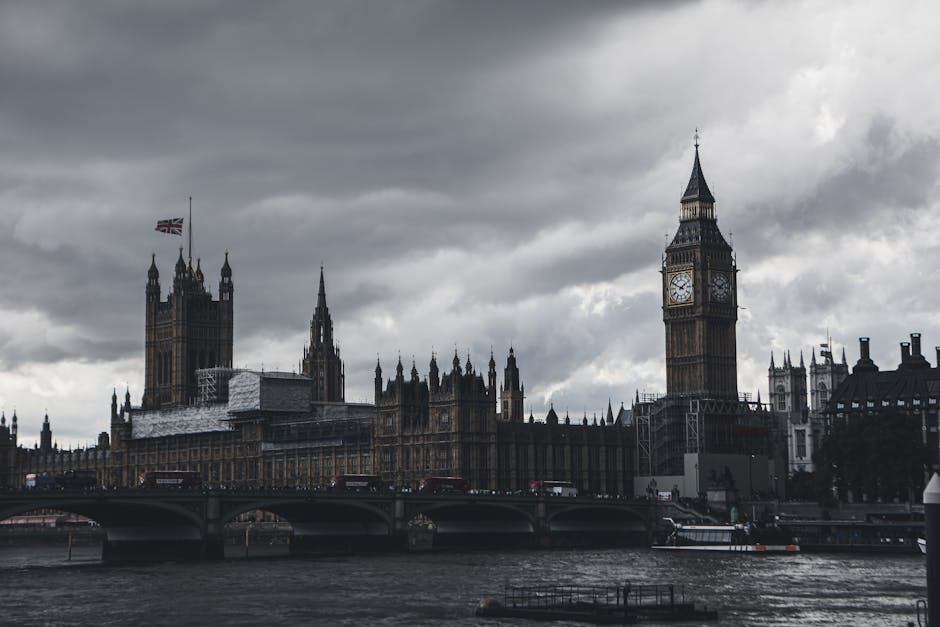 Oxford, another prestigious university city in England, is a must-visit destination for those seeking a glimpse into the country's rich academic and architectural heritage. Known as the "City of Dreaming Spires," Oxford boasts stunning Gothic and medieval architecture, quaint cobbled streets, and a captivating history that stretches back over 1,000 years.
One of the main highlights of visiting Oxford is exploring its world-renowned university campuses. As you walk through the city, you'll come across stunning college buildings, each with its own unique history. Don't miss the opportunity to step inside some of the colleges, such as Christ Church College, with its magnificent Great Hall that served as the inspiration for Hogwarts in the Harry Potter films.
Take a leisurely stroll through the city center, where you'll encounter charming shops, cozy cafes, and bookstores filled with centuries-old literature. The Covered Market, established in the 1770s, is a delightful place to wander and indulge in artisanal treats, local produce, and unique souvenirs.
For those interested in delving deeper into Oxford's history, a visit to the Ashmolean Museum is a must. Known as the oldest public museum in Britain, it houses a vast assortment of art and artifacts from around the world. From Egyptian mummies to Renaissance masterpieces, this museum offers something for everyone.
As you explore the city, make sure to visit the Bodleian Library, one of the most prestigious libraries in the world. The library's stunning architecture will leave you in awe, and you can even take a guided tour to learn more about its fascinating history and the incredible collection of books it holds.
Take a break from sightseeing and indulge in a traditional English afternoon tea at one of Oxford's charming tea rooms. Sip on a cup of tea, savor freshly baked scones with clotted cream and jam, and soak in the enchanting atmosphere of this historic city.
Whether you visit Oxford to immerse yourself in academia, admire the architecture, or simply soak up the ambiance, this charming city will undoubtedly leave a lasting impression. With its rich history, picturesque streets, and world-renowned university, Oxford truly embodies the essence of England's heritage and intellectual spirit.
Stratford-upon-Avon (birthplace of William Shakespeare, with his historic house, the Royal Shakespeare Theatre, and beautiful riverside setting)
Located in the heart of England, Stratford-upon-Avon is a small historic town that holds immense significance in the literary world. This charming town is renowned for being the birthplace of William Shakespeare, the greatest playwright in the English language.
One of the major highlights of Stratford-upon-Avon is Shakespeare's Birthplace, a beautifully preserved 16th-century half-timbered house where the esteemed playwright was born and spent his early years. Visitors can step into the past as they walk through the rooms where Shakespeare lived, gaining insight into his early life and the inspirations that shaped his remarkable works.
For any theater enthusiasts, a visit to the Royal Shakespeare Theatre is an absolute must. This iconic venue not only showcases magnificent performances but also hosts exhibitions and events that celebrate Shakespeare's enduring legacy. Whether you catch one of the world-class plays performed here or explore the theater's rich history, you'll find yourself immersed in the enchanting world of Shakespearean drama.
Stratford-upon-Avon is blessed with a picturesque riverside setting, which adds to its charm and invites leisurely strolls along the banks of the River Avon. Take a peaceful boat ride or enjoy a picnic while admiring the idyllic surroundings. Don't forget to pass by the iconic Holy Trinity Church, the final resting place of William Shakespeare, and pay homage to the literary genius.
In addition to its Shakespearean heritage, Stratford-upon-Avon boasts a plethora of quaint streets lined with historic buildings, offering delightful shopping experiences and opportunities to savor traditional English cuisine. From traditional pubs serving hearty dishes to quaint tearooms offering delectable scones, there is something for every palate in this charming town.
Whether you are a literature enthusiast, a history buff, or simply seeking a serene retreat, Stratford-upon-Avon promises an unforgettable experience. Its rich heritage, combined with its Riverside beauty, makes it a true gem amongst England's top travel destinations. So, make sure to include this enchanting town on your itinerary and immerse yourself in the world of Shakespearean magic.
York (medieval city with ancient walls, magnificent York Minster cathedral, and narrow streets filled with history and charm)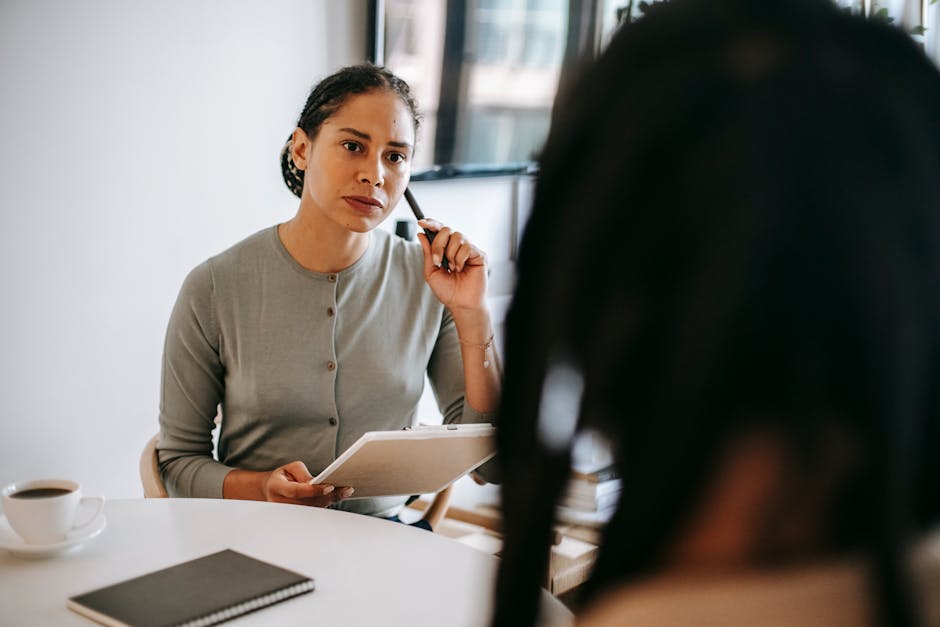 York is a must-visit destination for all history enthusiasts and lovers of medieval architecture. Located in the northeastern part of England, this ancient city is steeped in rich history and offers a unique glimpse into the past.
One of the most prominent features of York is its medieval walls, which encircle the city and provide a magnificent vista of the city's historic landmarks. Walking along the walls allows you to take in the breathtaking views of the cityscape and immerse yourself in the medieval ambiance.
At the heart of York lies the magnificent York Minster cathedral, a true masterpiece of Gothic architecture. Standing tall and majestic, this awe-inspiring cathedral is a sight to behold. Visitors can explore its grand interior, marvel at its stunning stained glass windows, and even climb the tower for panoramic views of the city.
As you wander through the narrow cobbled streets of York, you'll be transported back in time. The Shambles, a picturesque street lined with overhanging timber-framed buildings, is a perfect example of the city's preserved medieval charm. Walking through this vibrant street, you'll find a plethora of quaint shops, charming cafes, and traditional pubs.
In addition to its architectural wonders, York also offers a wealth of historical attractions. The Jorvik Viking Centre takes visitors on a journey through Viking-age York, complete with recreated streets and interactive exhibits. The York Castle Museum provides an insight into the city's past with exhibits ranging from Victorian-era shops to recreated prison cells.
For those with a taste for ghost stories and the macabre, York is known as one of the most haunted cities in the UK. Ghost walks and tours are a popular activity, where you can learn about the city's dark history and listen to spine-chilling tales of restless spirits.
Whether you're a history buff, an architecture enthusiast, or simply someone looking to immerse themselves in the charm of a medieval city, York should definitely be on your list of places to visit in England. Its ancient walls, magnificent cathedral, and narrow streets filled with history are sure to leave a lasting impression and create memories that will last a lifetime.
Windsor (the site of Windsor Castle, the oldest and largest occupied castle in the world, and the official residence of Queen Elizabeth II)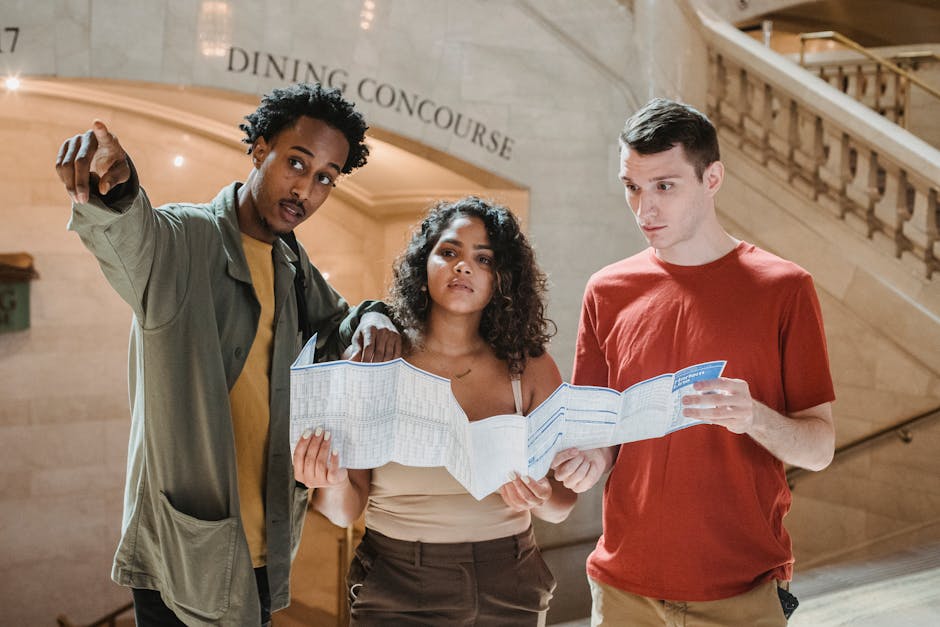 Located in the county of Berkshire, Windsor is a picturesque town that offers visitors a perfect blend of history, culture, and royal charm. At the heart of Windsor lies the magnificent Windsor Castle, which stands tall as a symbol of the British monarchy. With its rich history dating back over 900 years, it is no wonder that Windsor attracts tourists from all over the world.
Windsor Castle is an architectural masterpiece and the oldest and largest occupied castle globally, serving as the official residence of Her Majesty Queen Elizabeth II. As you explore the castle's beautifully manicured gardens and grand halls, you'll be transported back in time, reliving the moments of various monarchs who have called it home.
Apart from the castle, Windsor has much more to offer. Begin your visit by exploring the charming streets lined with traditional Georgian and Victorian houses. Take a leisurely stroll along the Long Walk, a straight path extending from the castle grounds to the deer park. This iconic avenue offers breathtaking views of the castle and surrounding countryside.
While in Windsor, don't miss the opportunity to witness the Changing of the Guard ceremony, a spectacle where the Queen's Guard changes duties with a new unit in a dazzling display of precision and tradition. The event takes place outside the castle, and the pomp and pageantry make it a must-see experience.
For history enthusiasts, a visit to St. George's Chapel is a must. This stunning Gothic masterpiece within the castle grounds serves as the final resting place for many previous British monarchs, including King Henry VIII. The architecture and intricate details of the chapel are truly awe-inspiring.
When it comes to dining, Windsor offers an array of options to cater to every taste. From quaint tearooms serving traditional English cream tea to stylish restaurants offering contemporary cuisine, you'll be spoilt for choice. End your day with a riverside walk along the Thames, enjoying the idyllic views and the calm ambiance that this part of England exudes.
Whether you are a history enthusiast, a royal follower, or simply in search of picturesque English charm, a visit to Windsor will not disappoint. Immerse yourself in the regal history, marvel at the magnificence of Windsor Castle, and explore the town's delightful attractions. Windsor is truly a gem in England's crown.